Rainbow

Summer

Mural

Project
In July of 2021, I was commissioned by the Marcus Performing Arts Center in Milwaukee, WI for a mural on a concrete jersey barrier. I was given complete creative freedom as long as it was related to the themes "Togetherness" or "Summer in Milwaukee"
As soon as I was told I was chosen for this project I immediately started working on design ideas. 2021 has been a big year for me as far as living as my authentic self and I wanted my mural to fit that theme as well as the provided themes given by the client. Out of all of my ideas, I chose the one above. This design was born out of peace with coming out as queer this year, as well as wanting to communicate to the world that women are made to encourage, lift up, and love each other.
Preparation: Checking out the barrier and picking out paint colors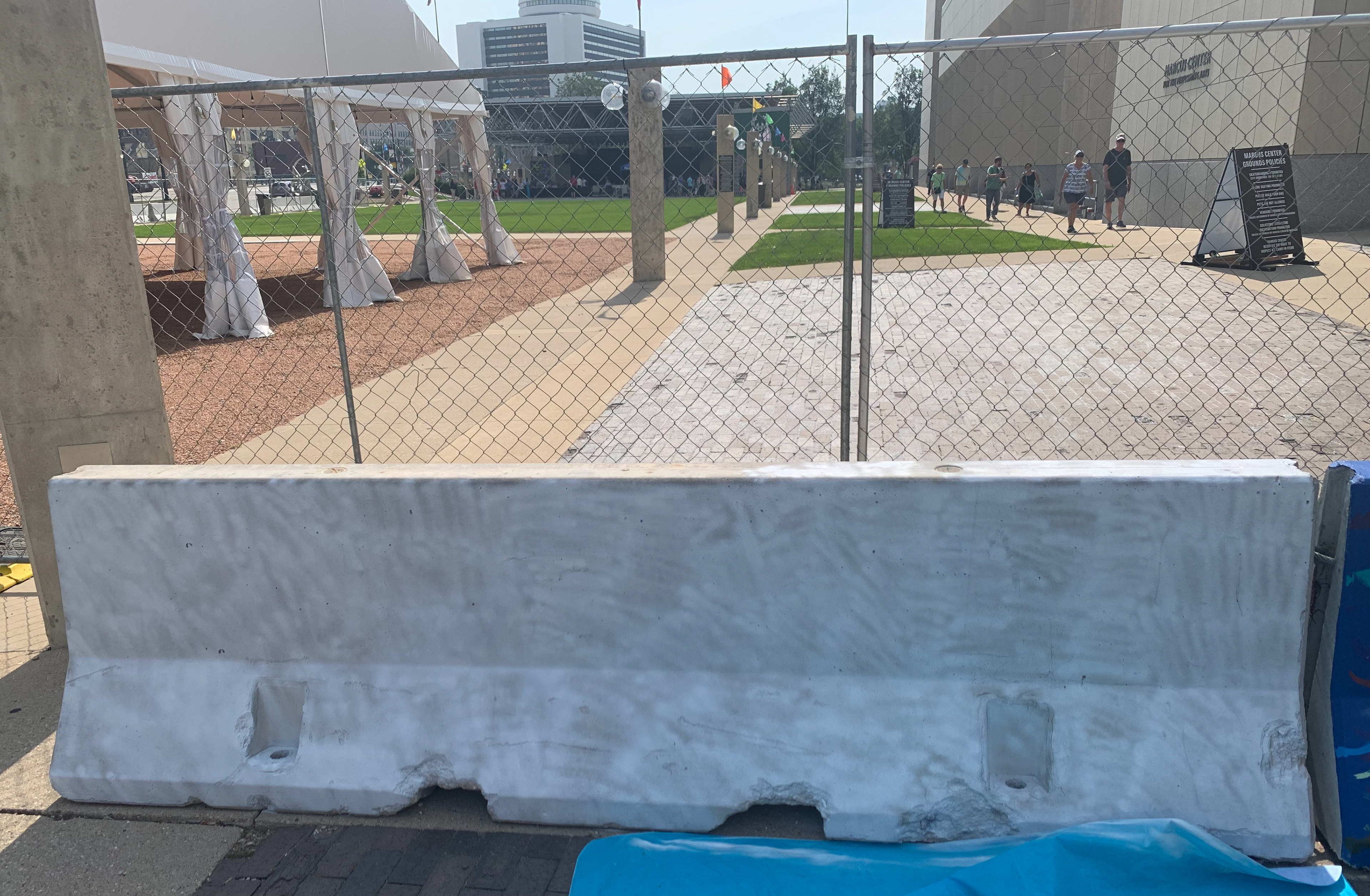 This is the barrier I was tasked with painting. It measures approximately 3 feet tall by 10 feet long.
After researching what kind of paint to use, I decided to go with exterior acrylic house paint. I was able to get 8 oz. paint samples of all of the colors I needed for relatively cheap. This meant I wouldn't have to do a ton of paint mixing as well as providing me with a medium that will last after being exposed to UV and all kinds of weather.
Day 1: Sketching and laying down background colors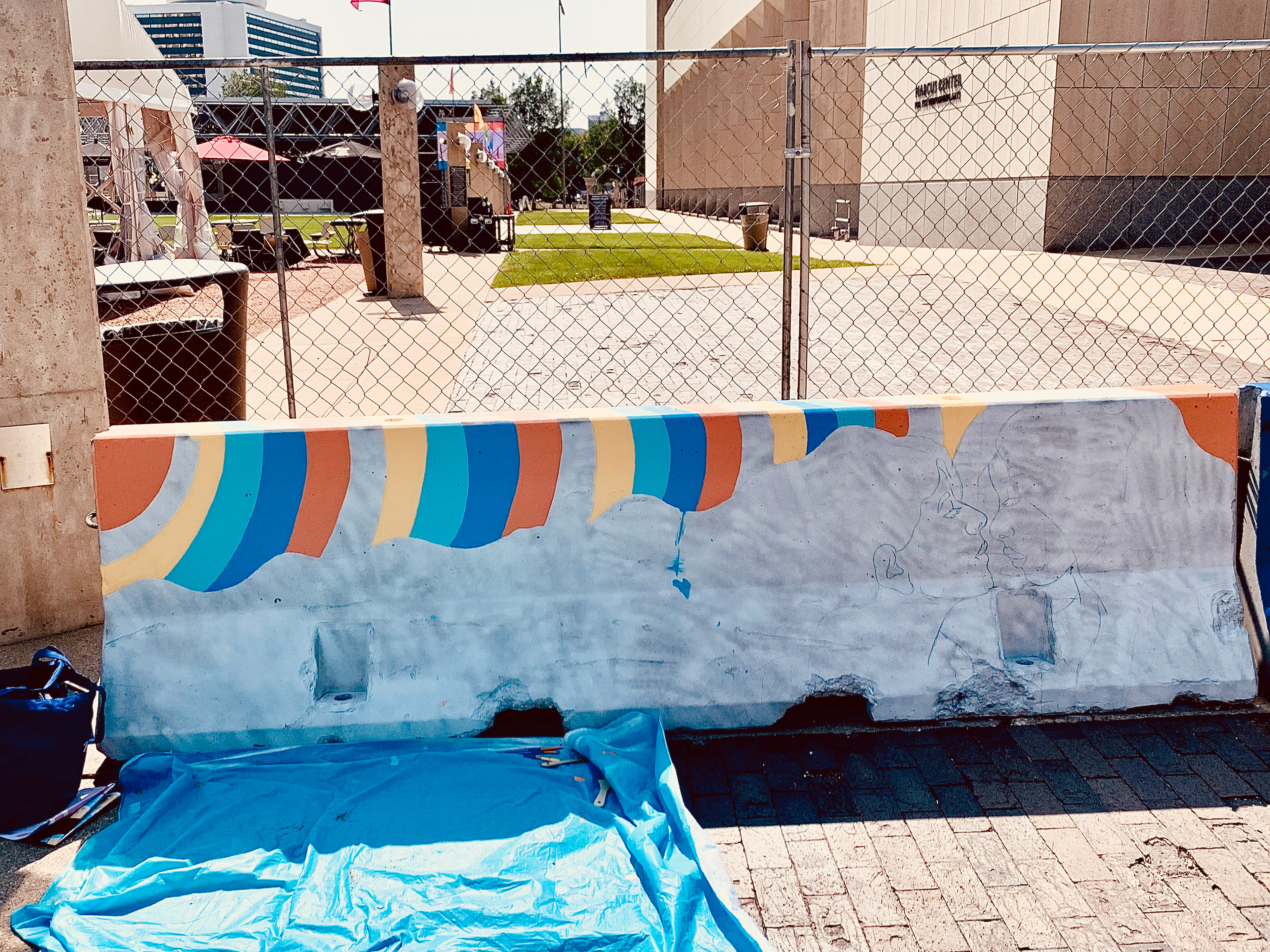 The first day of painting was spent sketching out my design and laying down background colors. 
Day 2: Finishing the background and laying down base colors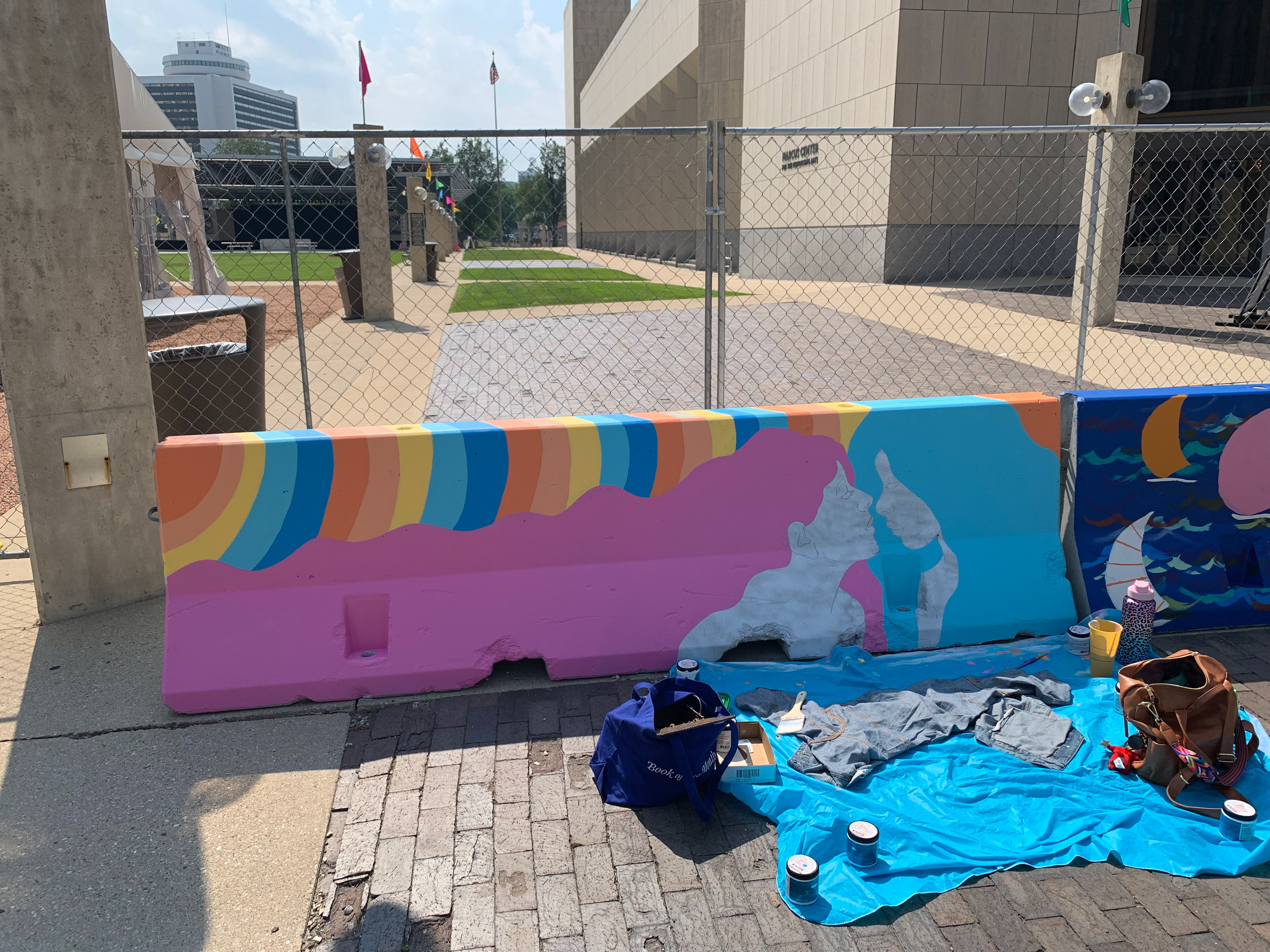 I spent my second day of painting laying down base colors and painting in a few of the details on their faces.
Day 3: Detailing and Outlining
The third day was spent refining and detailing the two women's faces as well as adding some white outlines to make them pop.
Day 4: Adding florals and lettering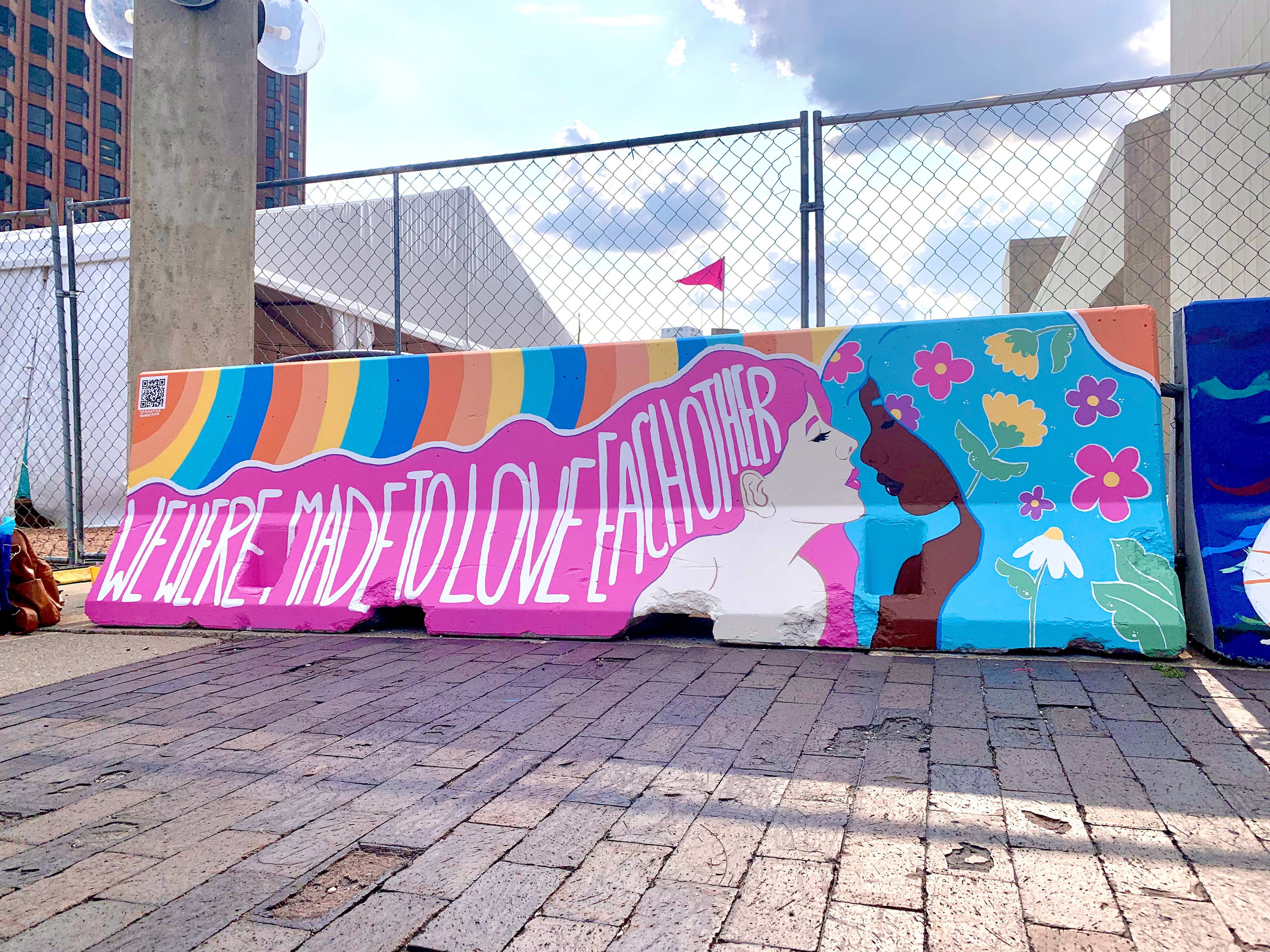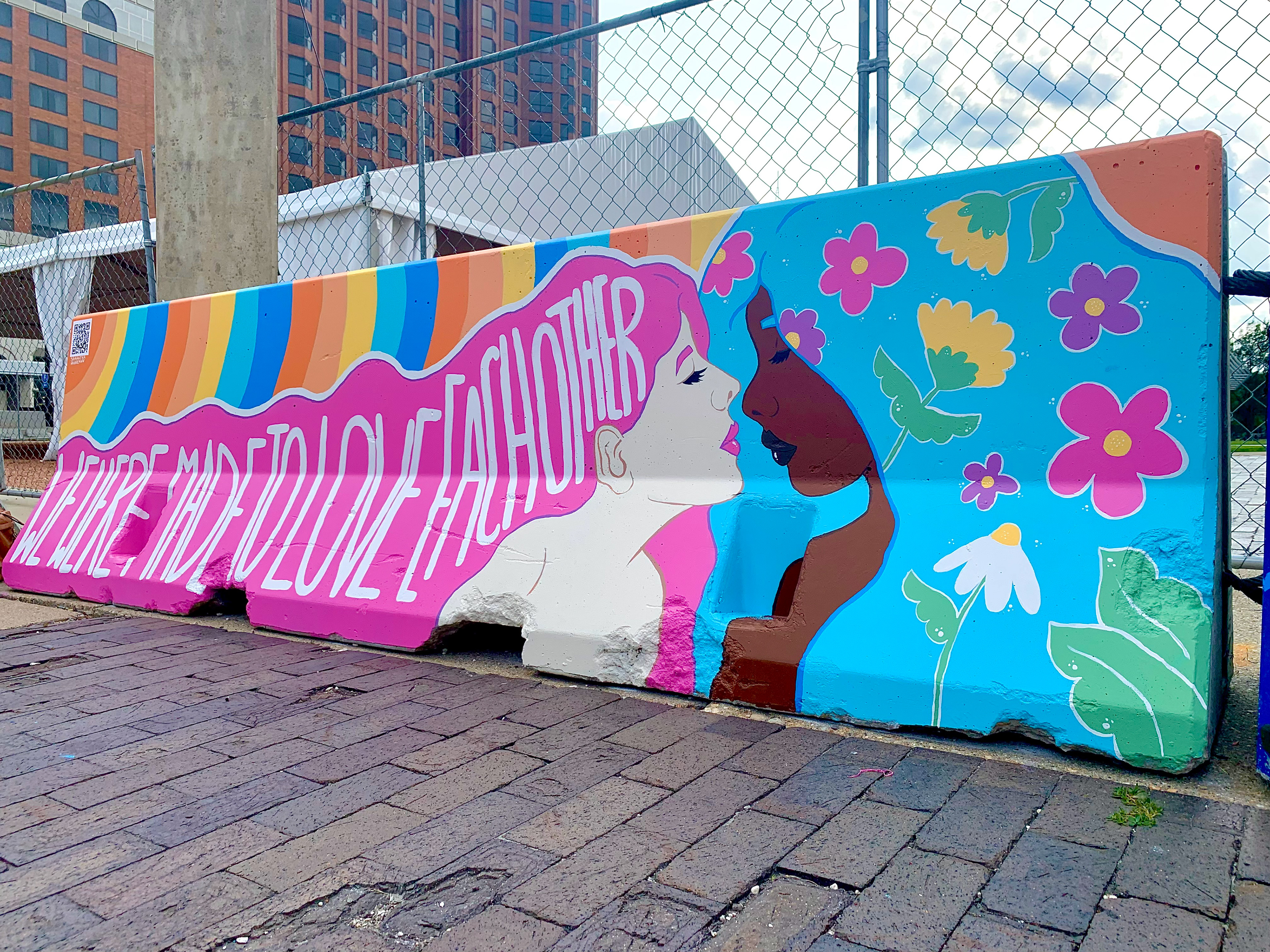 My last day of painting was spent adding floral detailing to the blue-haired girl as well as my lettering to the pink-haired girl. I also added my QR code and signature to the upper corner!